Data protection
DATA PROTECTION
Grizzly Extensions Privacy Policy
Data protection
We appreciate your interest in our website. Protecting your privacy is very important to us. Below we will inform you in detail about how your data is handled.
Collection, processing and use of personal dataYou can visit our site without providing any personal information. We only store access data without personal reference - even if the visit may take place via newsletter links - such as:
- the name of your Internet service provider
- the page from which you visit us
- the name of the requested file
This data is evaluated exclusively to improve our offering and does not allow any conclusions to be drawn about you personally.
We collect, store and process your data for order processing of your purchase and possible subsequent warranty processing as well as for advertising purposes. Personal data is collected when you provide it to us
When you order your goods or register for the newsletter, you can do so voluntarily.
Right to object to the use of data for advertising purposes or market or opinion research
Of course, you can object to further use of your data for advertising and marketing purposes at any time - even if this is legally permissible without your consent (e.g. postal advertising) - by simply sending us a message.
without you incurring any costs other than the transmission costs according to the basic tariffs. This notice does not serve as your consent to the use of your data for advertising purposes.
Your personal data will be passed on to service providers we use to carry out the order (transporter, logistics company, banks).
right of providing information
According to the Federal Data Protection Act, you have the right to free information about your stored data and, if necessary, the right to correct, block or delete this data.
Email advertising (with newsletter registration)
If you have registered separately for the newsletter, your email address will be used for our own advertising purposes until you unsubscribe from the newsletter. You can unsubscribe at any time without any obligation to you other than that
Transmission costs arise according to the basic tariffs.
Use of cookies
We use so-called cookies on our website. Cookies are small files that are stored on your data carrier and contain certain settings and data for exchange with our system about your
Save browser. This storage helps us to design the website accordingly for you and makes it easier for you to use, for example by saving certain entries from you so that you do not have to use them all the time
have to repeat. Your browser allows you to make restrictive settings for the use of cookies, which may result in our offering no longer working for you or to a limited extent. Cookies can also be deleted there. Some of the cookies we use are deleted again after the end of the browser session, i.e. after you close your browser (so-called session cookies). Other cookies remain on your device and enable us or our partner companies to recognize your browser on your next visit (persistent cookies).
You can set your browser so that you are informed about the setting of cookies and decide individually whether to accept them or exclude the acceptance of cookies for certain cases or in general. If you do not accept cookies, the functionality of our website may be restricted.
Data security
We secure our website and other systems through technical and organizational measures against loss, destruction, access and change
and distribution of your data by unauthorized persons. You should always keep your access information confidential and close the browser window when you have finished communicating with us, especially if you
Share computers with others.
Contact person for data protection
If you have any questions about the collection, processing or use of your personal data, information, correction, blocking or deletion of data or revocation of consent given, please contact:
Steve Kayser
Scholacker 21
64658 Fürth
kontakt@grizzly-extensions.de
Web tracking tool
Google Analytics with the "anonymize IP" extension
This website uses Google Analytics for web analysis. This is a service provided by Google Inc. ("Google") Google Analytics uses "cookies". The information generated by the cookie about your use of this website
(including your IP address) are transferred to a Google server in the USA and stored there. Google observes the data protection provisions of the "US Safe Harbor" agreement and is part of the "Safe Harbor" program
US Department of Commerce registered. Google will use this information to evaluate your use of the website, to compile reports on website activity for us and to provide further information on website usage and the
to provide us with services related to internet use.
Google may also transfer this information to third parties if required by law or if third parties process this data on behalf of Google. Google will not share your IP address with other data
Connect Google. You can prevent the installation of cookies by setting your browser software accordingly; However, we would like to point out that in this case you may not be able to access all of them
You can fully use the functions of this website.
If you do not want information about your website visit to be transmitted to Google Analytics, you have the option of installing a "deactivation add-on" for your browser. We also have settings
made, after which Google Analytics deletes the last part of the IP addresses of visitors to our website. This means that we do not come into possession of any data that would allow us to draw conclusions about you personally.
Revocation of consent
You may have expressly given the following consent(s). We would like to point out that you can revoke your consent at any time with effect for the future.
Email Marketing Permission
I would like to regularly receive interesting offers by email. My email address will not be shared with other companies. I can give my consent to the storage and use of my email address for advertising purposes
can be revoked at any time with effect for the future, without incurring any costs other than the transmission costs according to the basic tariffs.
Use of Facebook social plugins
This website uses so-called social plugins ("plugins") from the social network Facebook, which is operated by Facebook Inc., 1601 S. California Ave, Palo Alto, CA 94304, USA ("Facebook"). The plugins come with a
Facebook logo or the addition "Social Plug-in from Facebook" or "Facebook Social Plugin". You can find an overview of the Facebook plugins and their appearance here: http://developers.facebook.com/plugins
If you access a page on our website that contains such a plugin, your browser establishes a direct connection with the Facebook servers. The content of the plugin is transmitted directly to your browser by Facebook
integrated into the website by this.
By integrating the plugins, Facebook receives the information that your browser has accessed the corresponding page on our website, even if you do not have a Facebook account or are not currently logged in to Facebook.
This information (including your IP address) is transmitted from your browser directly to a Facebook server in the USA and stored there.
If you are logged in to Facebook, Facebook can assign your visit to our website directly to your Facebook account. If you interact with the plugins, for example clicking the "Like" button or leaving a comment,
The corresponding information is also transmitted directly to a Facebook server and stored there. The information is also published on Facebook and displayed to your Facebook friends.
Facebook can use this information for the purposes of advertising, market research and needs-based design of the Facebook pages. For this purpose, Facebook creates usage, interest and relationship profiles, e.g. B. around
To evaluate your use of our website with regard to the advertisements shown to you on Facebook, to inform other Facebook users about your activities on our website and to provide further information regarding the use of
to provide Facebook-related services.
If you do not want Facebook to assign the data collected via our website to your Facebook account, you must log out of Facebook before visiting our website.
Please refer to the purpose and scope of data collection and the further processing and use of the data by Facebook as well as your related rights and setting options to protect your privacy
Facebook's data protection information: http://www.facebook.com/policy.php
Information on data processing in connection with Google Analytics
This website uses Google Analytics, a web analysis service provided by Google Ireland Limited. If the person responsible for data processing on this website is located outside the European Economic Area or Switzerland, then Google Analytics data processing is carried out by Google LLC. Google LLC and Google Ireland Limited are hereinafter referred to as "Google".

Google Analytics uses so-called "cookies", text files that are stored on the site visitor's computer and enable the site visitor's use of the website to be analyzed. The information generated by the cookie about the use of this website by the site visitor (including the shortened IP address) is usually transmitted to a Google server and stored there.

Google Analytics is used exclusively with the "_anonymizeIp()" extension on this website. This extension ensures that the IP address is anonymized by shortening it and excludes any direct personal reference. Through the extension, Google's IP address is shortened beforehand within member states of the European Union or in other contracting states to the Agreement on the European Economic Area. Only in exceptional cases will the full IP address be transmitted to a Google server in the USA and shortened there. The IP address transmitted by the corresponding browser as part of Google Analytics is not merged with other Google data.

On behalf of the site operator, Google will use the information generated to evaluate the use of the website, to compile reports on website activity and to provide the site operator with other services related to website and internet use (Art. 6 Para. 1 lit. f GDPR). The legitimate interest in data processing lies in optimizing this website, analyzing use of the website and adapting the content. The interests of the users are sufficiently protected by pseudonymization.

Google LLC. offers a guarantee based on the standard contractual clauses to maintain an appropriate level of data protection. The data sent and linked to cookies, user identifiers (e.g. user ID) or advertising IDs are automatically deleted after 50 months. The deletion of data whose retention period has been reached occurs automatically once a month.

The collection by Google Analytics can be prevented by the site visitor adjusting the cookie settings for this website. The collection and storage of the IP address and the data generated by cookies can also be objected to at any time with future effect. The corresponding browser plugin can be downloaded and installed using the following link: https://tools.google.com/dlpage/gaoptout .

The site visitor can prevent Google Analytics from collecting data on this website by clicking on the following: link clicks. An opt-out cookie is set to prevent future collection of data when you visit this website.

Further information on data use by Google, setting options and objection options can be found in Google's data protection declaration ( https://policies.google.com/privacy ) and in the settings for the display of advertising by Google ( https://adssettings. google.com/authenticated ).
reCAPTCHA
To protect your requests via internet forms, we use the reCAPTCHA service from Google LLC (Google). The query is used to distinguish whether the entry was made by a human or improperly through automated, machine processing. The query includes sending the IP address and any other data required by Google for the reCAPTCHA service to Google. For this purpose, your input will be transmitted to Google and used there. However, your IP address will be shortened beforehand by Google within member states of the European Union or in other contracting states to the Agreement on the European Economic Area. Only in exceptional cases will the full IP address be transmitted to a Google server in the USA and shortened there. On behalf of the operator of this website, Google will use this information to evaluate your use of this service. The IP address transmitted by your browser as part of reCaptcha is not merged with other Google data. The different data protection regulations of Google apply to this data. For more information about Google's privacy policy, please visit: https://policies.google.com/privacy?hl=de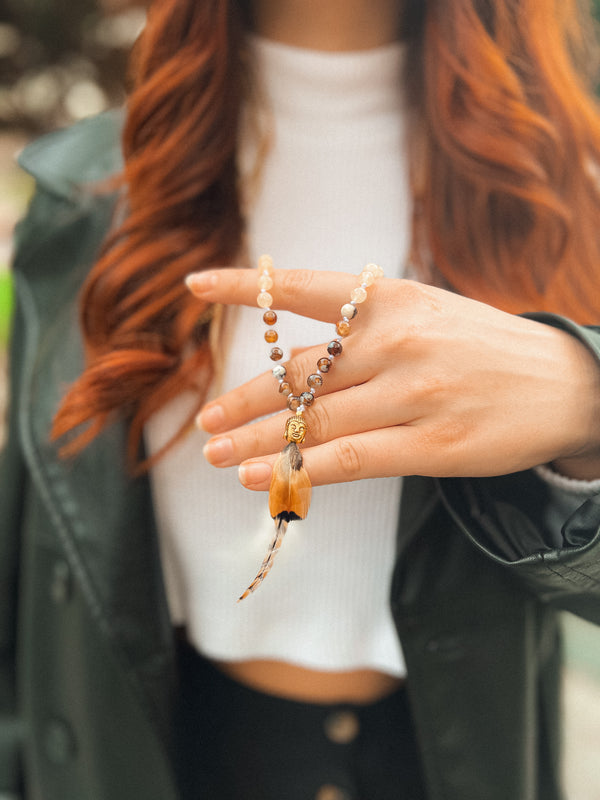 Mala chains
Welcome to our jewelry site, where your custom Mala necklaces become reality! We offer you the opportunity to design your Mala necklace according to your own wishes. Let your spiritual journey through beauty and meaning begin by creating your unique mala necklace.
Ich freu mich auf deine Nachricht
Aktuell verfüge ich zwar noch nicht über einen Online-Shop, dennoch findest du mich derzeit ausschließlich hier sowie auf Instagram. Sollte dir ein Schmuckstück gefallen oder wenn du individuelle Wünsche bezüglich eines bestimmten Edelsteins hast, stehe ich gerne zur Verfügung, um dein ganz persönliches Schmuckstück anzufertigen.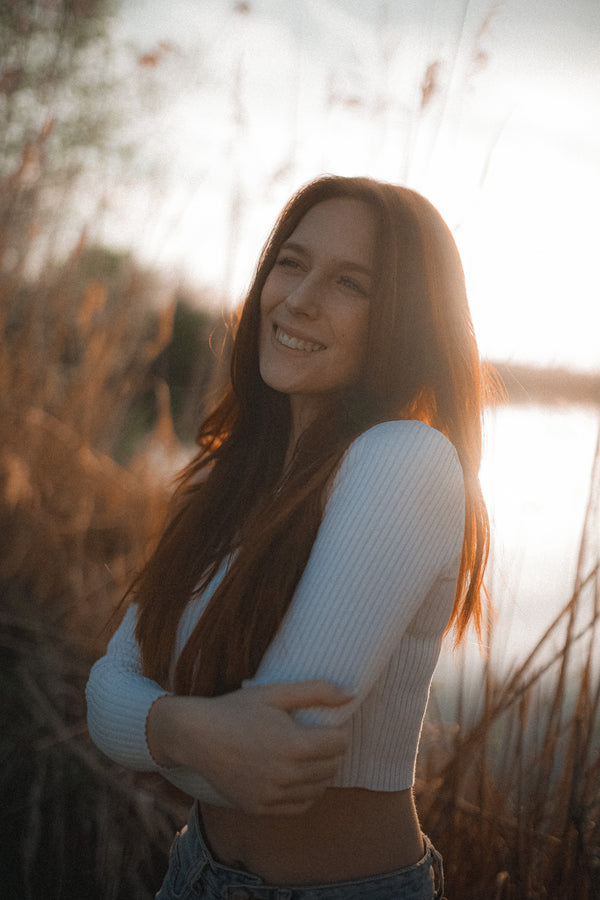 Über mich
Mein Name ist Luana, ich bin 21 Jahre alt und leidenschaftliche Schmuckdesignerin. Es erfüllt mich mit Freude, meiner Kreativität freien Lauf zu lassen, insbesondere bei der Gestaltung einzigartiger Ketten. Jedes Stück, das ich kreiere, ist ein Ausdruck meiner Liebe zur Kunst des Schmuckdesigns.