General terms and conditions of business
Conditions
General terms and conditions for the Grizzly Extensions online shop

General terms and conditions of business

1. Scope
The following terms and conditions apply to all orders via our online shop.

2. Contractual partner, customer service
The purchase contract is concluded with Grizzly Extensions. More information about us can be found in the imprint. You can reach our customer service for questions, complaints and objections
Mon-Fri. 3:00-7:00 p.m. on +49(0)1703070800

3. Conclusion of contract
By placing the products in the online shop, we make a binding offer to conclude a contract for these items. The contract is concluded when you accept the offer for the goods contained in the shopping cart by clicking on the order button. Immediately after submitting your order, you will receive another confirmation by email.

The condition for an effective conclusion of a contract is always that the ordering process is completed when the order is sent.

4. Shipping costs
In addition to the stated product prices, there are shipping costs. You can find out more about the shipping costs in the offers.

5. Payment
Payment within Germany is made in advance, cash on delivery, PayPal
Payment outside of Germany is made in advance, PayPal, cash on delivery

Payment in advance
If you choose the advance payment method, we will give you our bank details in the order confirmation and deliver the goods after receipt of payment.

Cash on delivery
If you pay by cash on delivery, there will be a shipping fee of
€8.50 added.

Paypal
You pay the invoice amount via the online provider Paypal. In principle, you must be registered there or register first, identify yourself with your access data and confirm the payment instruction to us. You'll get more information during the ordering process.


6. Retention of title
The goods remain our property until full payment.

7. Transport damage
If goods are delivered with obvious transport damage, please report such errors to the delivery person as soon as possible and please contact us immediately. Failure to make a complaint or contact us has no consequences whatsoever for your legal claims and their enforcement, in particular your warranty rights. However, they help us to be able to assert our own claims against the carrier or transport insurance company.

8. Right of withdrawal

If the statutory right of withdrawal applies to orders for goods in our online shop, this will be replaced by a right of return in accordance with legal requirements. This does not mean that rights are granted that go beyond the legal requirements. Instructions on the requirements and consequences of this legally regulated right of return for mail-order orders can be found below:

Cancellation policy

Right of withdrawal

You have the right to cancel this contract within fourteen days without giving any reasons.
The cancellation period is fourteen days from the day on which you or a third party named by you who is not the carrier
have or have taken possession of the last goods.
In order to exercise your right of withdrawal, you must contact us

Grizzly Extensions

Beerfurtherstr. 49
64385 Reichelsheim
Germany

Telephone number: 01703070800

E-mail address: kontakt@grizzly-extensions.de) by means of a clear declaration (e.g. by post
sent letter, email) about your decision to withdraw from this contract.
In order to meet the cancellation deadline, it is sufficient that you notify us of your exercise of the right of cancellation before the expiry of the cancellation period
Send cancellation notice.

Grizzly Extensions

Beerfurtherstr. 49
64385 Reichelsheim
Germany
Email: kontakt@grizzly-extensions.de

Return consequences

In the event of an effective return, the services received by both parties must be returned and, if necessary, any benefits derived. If the item deteriorates and for uses (e.g. benefits of use) that cannot be returned or can only be returned in part or only in a deteriorated condition, you must pay us compensation. You do not have to pay compensation for any deterioration caused by the intended use of the item. You only have to pay compensation for the use you have made if you have used the goods in a way that goes beyond checking the properties and functionality. "Testing the properties and functionality" means testing and trying out the respective goods, as is possible and usual in a store. Obligations to refund payments must be fulfilled within 14 days. For you, the period begins with the dispatch of the goods or the return request, and for us with receipt.

End of return policy

The right of return does not apply to distance selling contracts

To supply goods that are made to customer specifications or are clearly tailored to personal needs or that are not suitable for return due to their nature.


9. Contract text storage
We save the contract text and send you the order details and our general terms and conditions by email. You can view and download the terms and conditions here on this page at any time.

10. Contract Language
The language available for concluding the contract is German.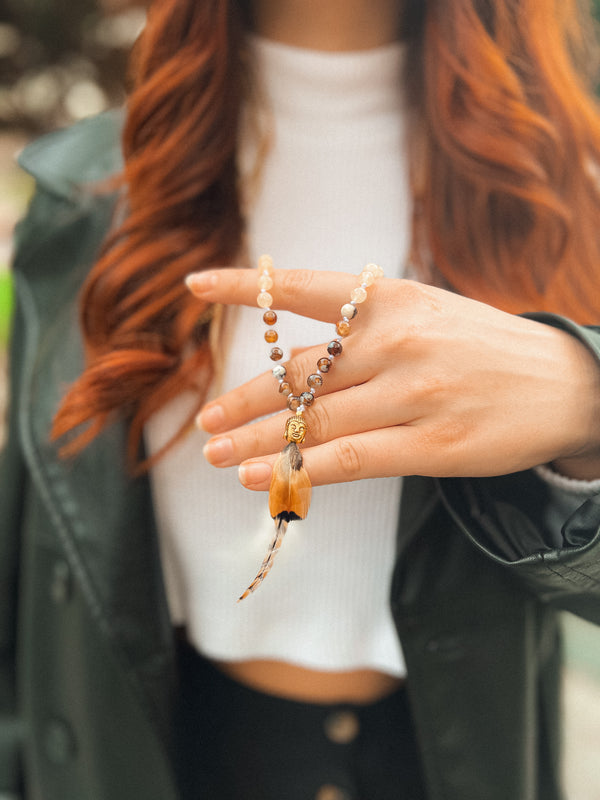 Mala chains
Welcome to our jewelry site, where your custom Mala necklaces become reality! We offer you the opportunity to design your Mala necklace according to your own wishes. Let your spiritual journey through beauty and meaning begin by creating your unique mala necklace.
Ich freu mich auf deine Nachricht
Aktuell verfüge ich zwar noch nicht über einen Online-Shop, dennoch findest du mich derzeit ausschließlich hier sowie auf Instagram. Sollte dir ein Schmuckstück gefallen oder wenn du individuelle Wünsche bezüglich eines bestimmten Edelsteins hast, stehe ich gerne zur Verfügung, um dein ganz persönliches Schmuckstück anzufertigen.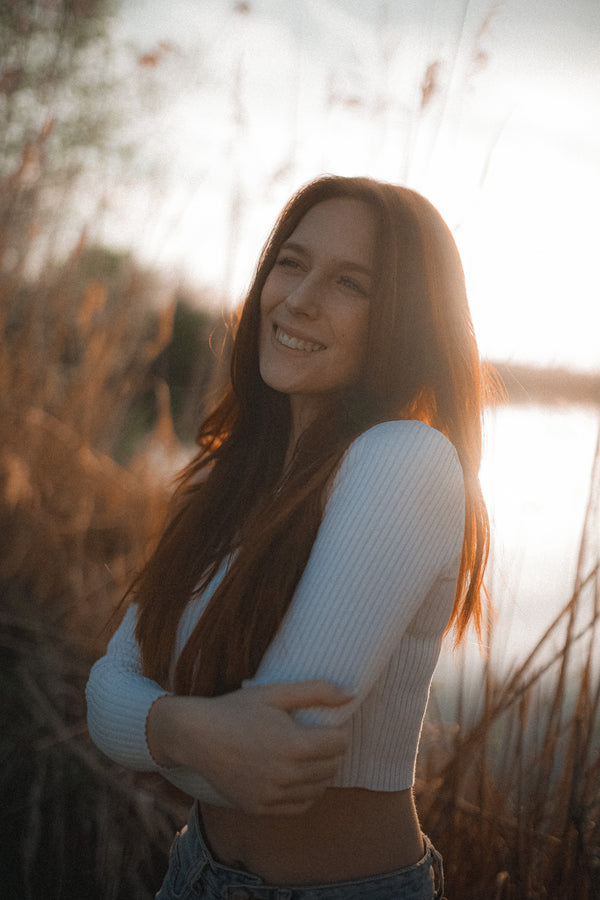 Über mich
Mein Name ist Luana, ich bin 21 Jahre alt und leidenschaftliche Schmuckdesignerin. Es erfüllt mich mit Freude, meiner Kreativität freien Lauf zu lassen, insbesondere bei der Gestaltung einzigartiger Ketten. Jedes Stück, das ich kreiere, ist ein Ausdruck meiner Liebe zur Kunst des Schmuckdesigns.