Accessories for spring extensions - insertion made easy!
Discover our range of accessories to use your feather extensions effortlessly and style them perfectly:
Feather Insertion Pliers: These precision pliers make attaching feather extensions to your hair safe and easy without causing any damage.

Silicone Micro Rings: These small but sturdy rings allow you to securely attach your feather extensions and won't damage your hair.

Threading aid: Our threading aid for inserting spring extensions makes the process child's play.
With these accessories, inserting your feather extensions becomes child's play. Expand your look and enjoy the freedom to transform your style with stunning feather extensions. Order now and take your look to the next level!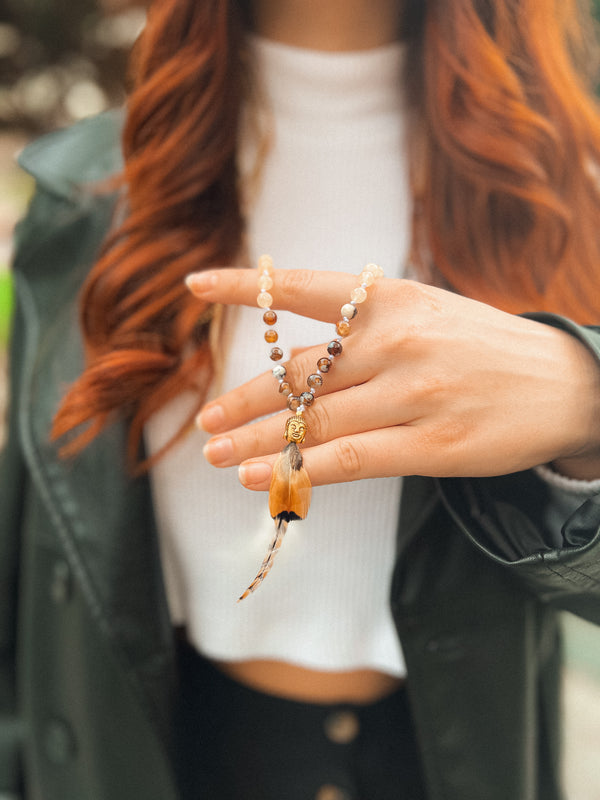 Mala - Ketten
Entdecke die Harmonie zwischen Schmuck und Spiritualität - Handgemachte Schmuckstücke