Feather Earrings - Lightweight. Stylish. Unique.
Discover our handmade feather earrings and give your look a feather-light elegance. Each pair is unique and carefully crafted.
Why you will love our feather earrings:
Versatile and Stylish: Suitable for any occasion, from boho chic to elegant evening events.

High-quality materials: The use of high-quality feathers guarantees durability and radiant shine.

Unique Designs: Our collection offers a wide range of designs and colors to help you express your personal style.
Add a playful touch to your look with our feather earrings. Order your favorites today and experience the feeling of freedom and elegance.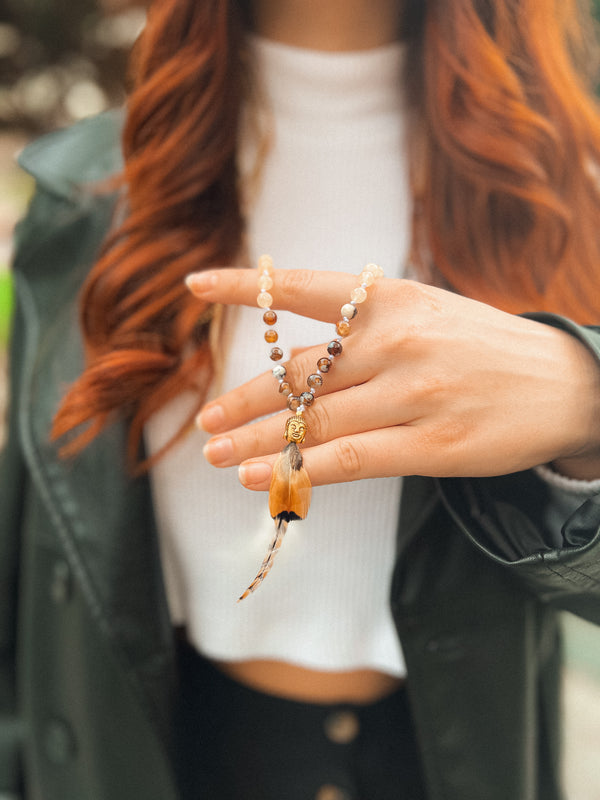 Mala - Ketten
Entdecke die Harmonie zwischen Schmuck und Spiritualität - Handgemachte Schmuckstücke