Welcome to MixitSelf - your individual feather style!
You decide your look!
Step 1: Choose a color Choose your favorite color.
Step 2: Determine length Short or long.
Mix and match as you wish! Here you are the stylist. Create your own unique look with MixitSelft.
* It is only a feather in the selected color and pattern.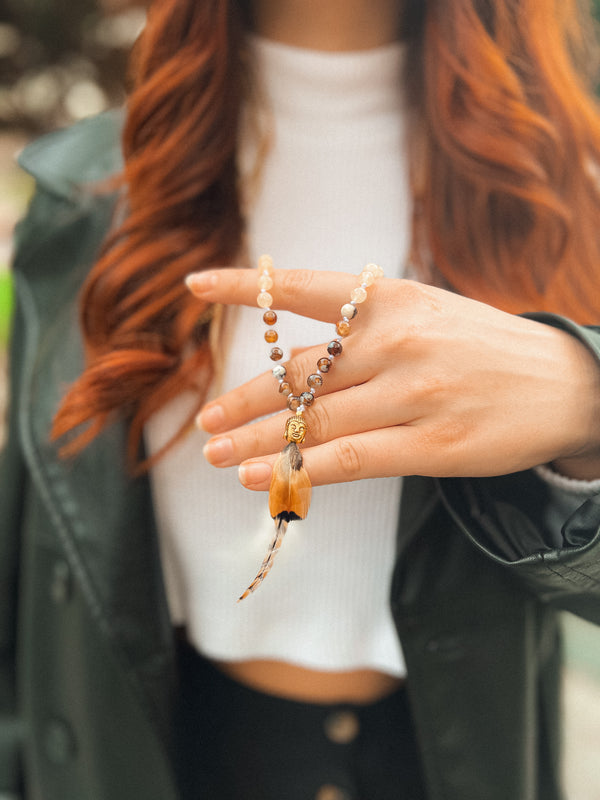 Mala - Ketten
Entdecke die Harmonie zwischen Schmuck und Spiritualität - Handgemachte Schmuckstücke